Introduction to Climbing Outdoors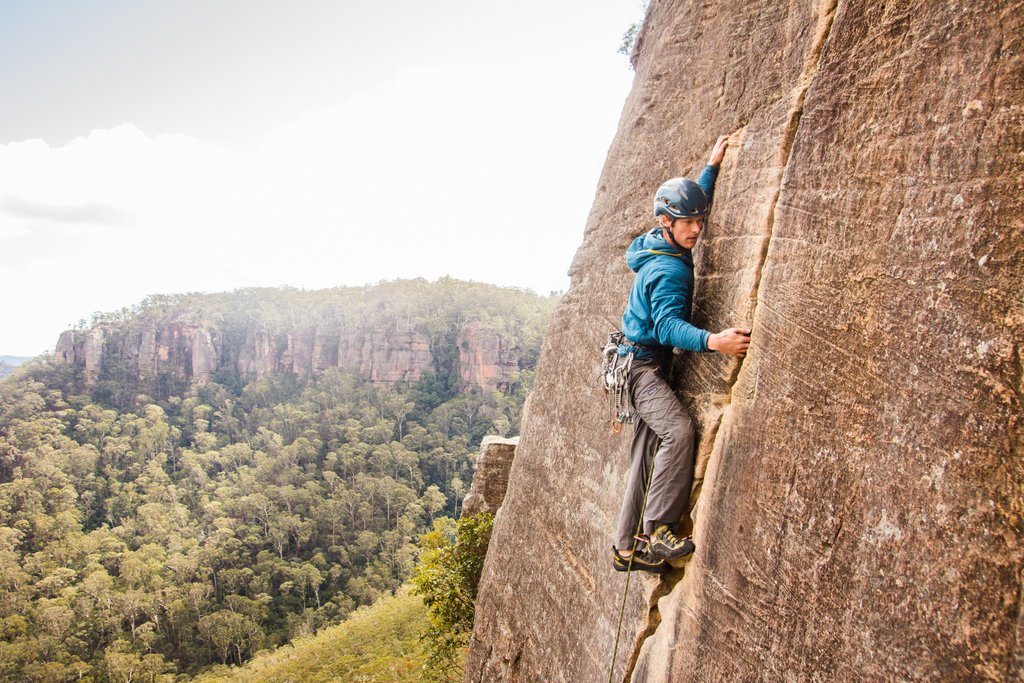 기간: 8 시 (대략)
위치: Blackheath, New South Wales
상품 코드: ITC IntroClimb
Moving on vertical rock is all about balance, concentration and control. Age, strength and fitness are no barriers to enjoying the physical and personal rewards of climbing so come along and get started!
We will tailor the difficulty of the climbs to your needs, ranging from beginner to more challenging routes. You will also have a chance to try different styles of climbing and receive handy tips from our quality instructors through the day.
Learn the basics of:
Cliff edge safety
Safe belaying
Simple knots
Moving efficiently over rock
Optimal body position
The art of footwork
Getting the most out of different types of holds
Finding creative stances to rest while climbing
You will also touch on:
Common climbing terminology
Understanding the differences between the most popular forms of climbing (bouldering, sport, trad, etc)
Reading and understanding guide books and route descriptions

Key facts:
1 day
Personal attention (max 6 participants per instructor)
Minimum 2 participants
All required equipment provided including ropes, helmet, harness, climbing shoes, belay devices, carabiners and other hardware.
Meet at 8.30am in Blackheath, Blue Mountains
Includes a healthy, delicious and filling lunch
We choose the location of our climbing days based on the weather and other conditions. Some of our sites include Mt. York, Mt. Piddington, Zig Zag and Narrow Neck.
All of our courses cover:

Key principles of cliff edge safety
Development of climbing technique
Climbing ethics
Caring for the cliff environment
Pre-requisites:
None